Welcome to the Real Estate internet resource for Montgomery, NJ! When you need a trusted Real Estate expert, please feel free to contact Raj at 732-648-1754 or Raj@MontyStats.com Raj is a proud Montgomery Township resident for the past 20+years. Not only is he a local business owner, his wife operates Montgomery Mortgage and his children progressed through the district schools from elementary to middle school and high school.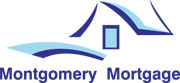 Montgomery Mortgage Rates as of 09/23/2020
Mortgage Program
Rates
APR
30 Year Fixed
2.750
2.875
30 Year Fixed FHA
2.250
2.375
20 Year Fixed
2.625
2.750
15 Year Fixed
2.375
2.500
2.625
5 Year ARM
2.625
2.750
7 Year ARM
2.750
2.875
10 Year ARM
2.875
3.000

Rates are subject to change without notice and may vary based upon mortgage amount, credit score, loan to value ratio, income, etc.